Founder Stefan Hermansson envisioned making the most of Argentina's vast opportunities in the agricultural sector focusing on frozen organic and conventional fruits and vegetables. In 2002, he formed Biomac to bring those products to the global market.
During our first years we worked hard to establish long-term relationships with both growers and customers, who like ourselves are committed to these practices and ethics.
Today we are experiencing tangible growth. As proof of our strong commitment to increase our quality, service and reliability, we are working with different processing and storage facilities for frozen fruits and vegetables.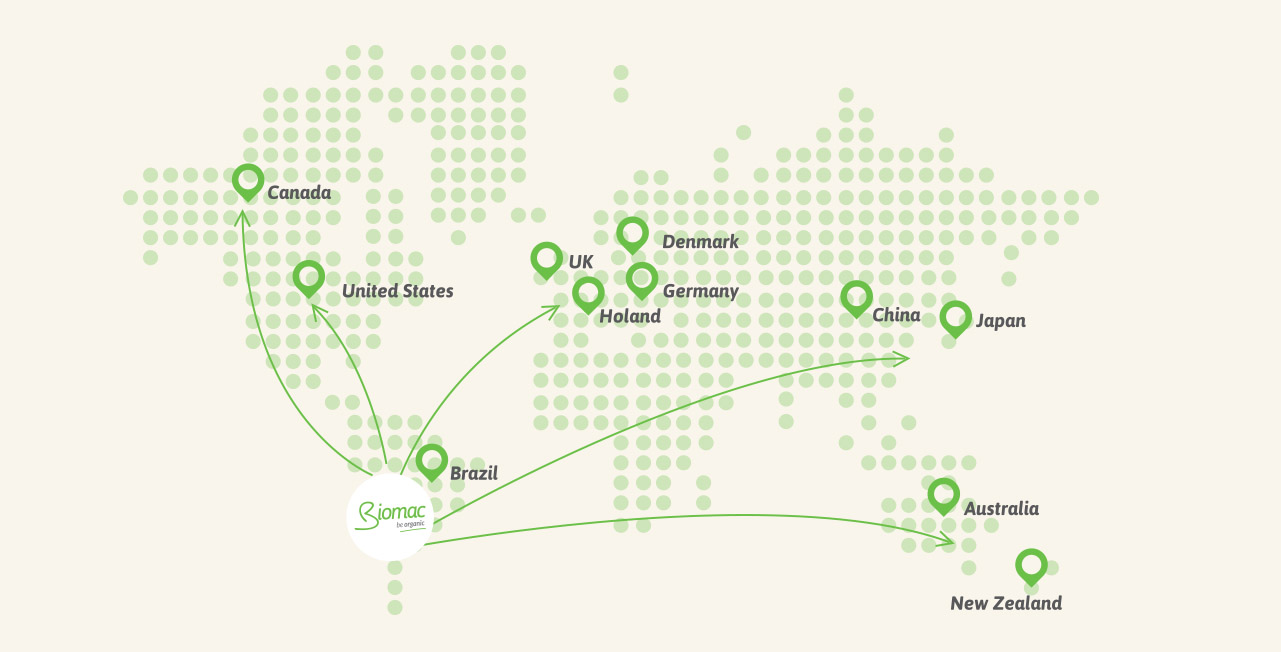 Mission
To add value to Argentina by providing global customers food that is grown in safe and healthful ways. At Biomac, all of our business practices support the enrichment of people and nature conservation.
Vision
To become a dependable, relevant supplier of frozen fruits and vegetables, both organic and conventional, to the world market; to supply superior products using only certifiable practices, with a development policy that is respectful of nature.
We are associated with manufacturing plants to process frozen products in Argentina, Chile and Peru. This allows us to supply our customers with bigger volumes and with all kind of fruits and vegetables from South America.
Our Team
We are a group of young professionals with a vocation for healthy living,
commitment to sustainable development and the ability to provide
Argentina, South America and the world with healthy, natural and safe food.
Eduardo Pinto
Managing Director
Diego Gentile

Supply Chain

Vicenta Morales Bustamante

Accounting Manager

Santiago S. Cabral

Export Manager

Silvia Vazquez

QA Manager
Sales Team
Juan Seghezzo
Mariano Ferreyra
Lucas Barranco
Ezequiel Zgryzek
Sebastián Moroni
Quality Assurance Team
Silvia Vazquez
Julieta Grassetti
Daniela Aguirre
Alejandra Pereyra
Direct Sales Team
Mariano Ferreyra
Sol Meyer
Brenda Murno
Guillermo Paez
Mariana Fernández
Communication Team
Santiago S. Cabral
Carolina Kiryk
Administration Team
Vicenta Morales Bustamante
Benjamín Buchanan
Camila Gonzalez
M. Eugenia Ojeda
Mariana Gallo
Agustina Frega
Violeta Cisneros
Logistics
Santiago Bianco
Ignacio Arroyo
Delfina Leguizamón
Ricardo Erman
CSR commitment
Biomac addition to complying with its legal obligations assumed by the commitment to make effective and positive contributions to their environment. Therefore, we collaborate with the Fundación Grupo Educativo María de Guadalupe and promote support also by customers,
suppliers and our stakeholders.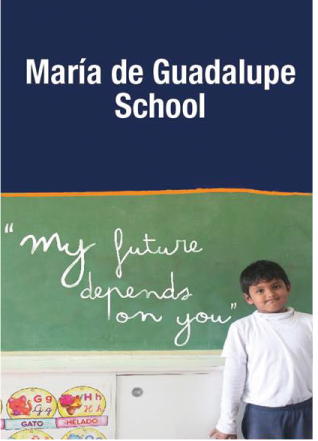 Infomación de Contacto
Av. Juan Domingo Perón 2920,
Las Tunas, 1617, General Pacheco, Arg.
nhinsch@mariaguadalupe.org.ar +54(911)5056-0445
www.mariaguadalupe.org.ar
/colegiomariaguadalupe
/mra_guadalupe
Our Mission
Through a well rounded education, give children from low-income backgrounds the tools they need to reach their full potential and become adults capable of achieving their
personal projects in life, making our world a better place and eliminating poverty as an obstacle to success.
The Context
We work in the neighborhood of Las Tunas in the Province of Buenos Aires, Argentina, which has a population of low income families mostly living in precarious houses.
Approximately 10.000 are children and show very low levels of literacy. This brings about unstable jobs. Contamination of Las Tunas stream, which floods continually, and
malnutrition are big problems that affect.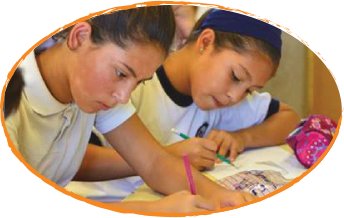 Our Fundaments
– 8 hs school day
– Personalized education with 24 students per class
– Constant teacher training programs
– Use of technology in the learning process
– Education in values
– Constant work with the families
We have built a model based on a public-private partnership that can be replicated nationwide
Government Funds: the Province of Buenos Aires guarantees the salary for teachers, social workers and the leadership team, making the project sustainable.
Private Investment: donors and sponsors support the construction of the building and teacher training programs.
Families: are strongly committed to their children's education and contribute with a monthly fee (non-excluding).
Accomplished dreams through the years: we started in March 2012 with the ground floor building and 144 students from 1st to 3rd grade. In 2015 we completed the Primary School with 288 students from 1st to 6th grade and built a kitchen and dining facilities.
March 2012 / January 2013 / March 2015

Our Next Challenge
The opening of the secondary school 2016
Our efforts to make a difference in the future of our students wouldn't be really successful unless they can complete the Secondary School Education with the necessary skills and ready to get a job. In 2016 we will start with 144 from 1st to 3rd year.